How Solar Works for a business
Solar energy, otherwise known as PV (Photovoltaic) systems are one of the best forms of electricity generation a business can leverage. They are a clean and renewable source of energy, that harnesses the power of the sun to create Direct Current (DC) power. This DC power is fed into a power inverter that changes the DC power into usable Alternating Current (AC) power.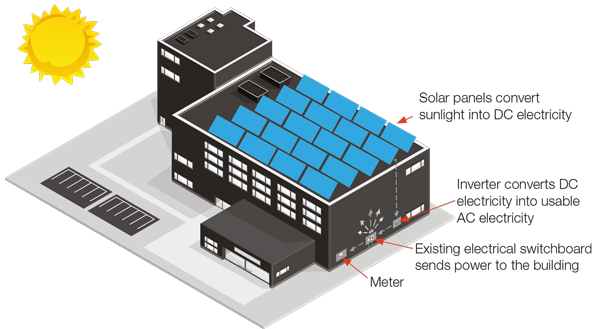 All of SolBid's solar energy (PV) systems are Grid-Tied. This means the PV system is connected to your local utilities power grid and offsets the electricity that is being pulled by the utility. When you are not generating enough PV power to cover your usage requirements, the utility will supplement you with the additional electricity required. When you are generating more PV power than needed, the excess gets pushed back into the power grid and your utility will credit your bill per their net metering policy and rates.
Solar is superior
Modular in Design, easy to install and scale
Renewable energy source with lasting performance of 25+ yrs
Minimal O&M costs with no moving parts to wear out
Environmentally friendly with zero carbon emissions
Use wasted roof space to generate electricity at a low cost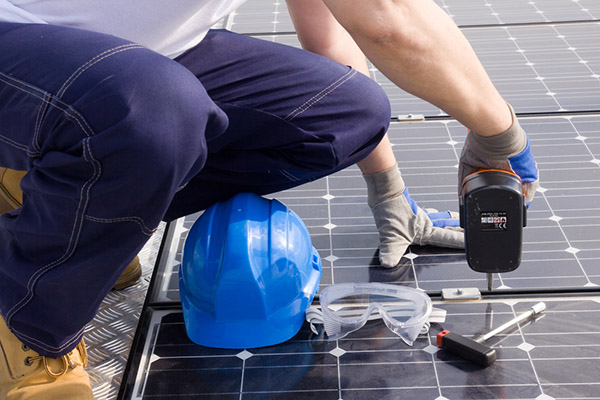 Your business should go Solar
Reduce operational costs and increase property value
Improve cash flows and achieve a superior ROI
Gain control of energy management and production
Reduce cost impact from electric rate volatility
Excellent marketing and public relations value
Benefit from federal and local tax incentives
Reduce carbon footprint and use of toxic fossil fuels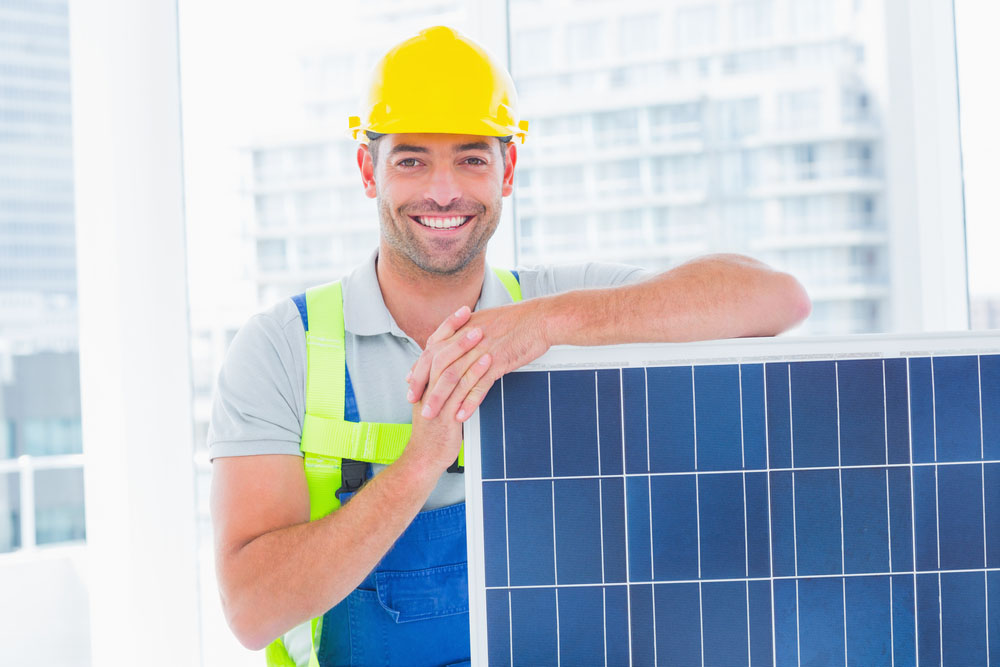 ---
See what solar can do for your business